Wedding Planning & Design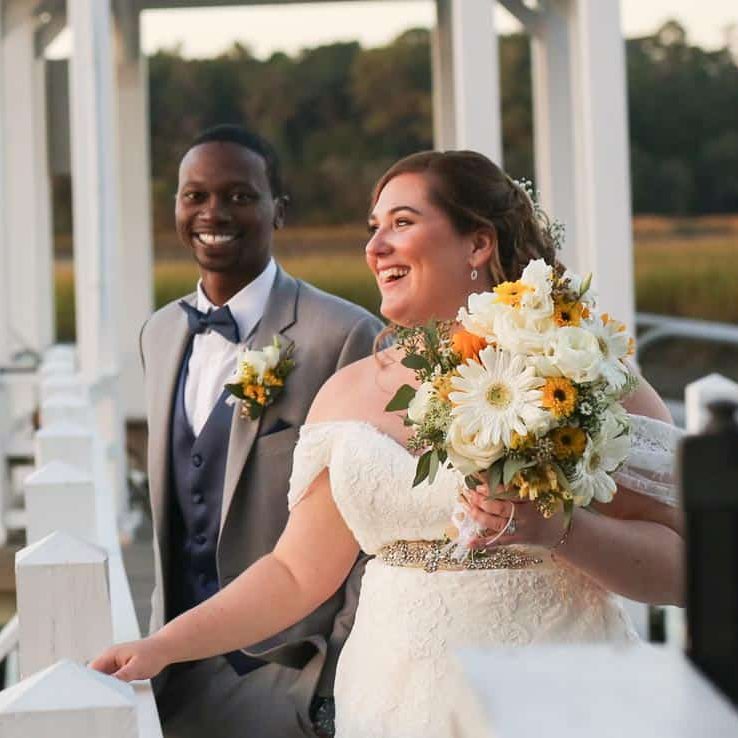 The Top-Shelf Kind of Service You Deserve!
Our Full-Service Package is ideal for couples who want a fully stress-free planning experience. From the day you book with us, we provide a seamless planning service that will allow you to sit back, relax, and enjoy being engaged—after all, it goes by way too quickly! We work with you from the very beginning to help determine an appropriate budget. From there, we handle booking all of your vendors, create a one-of-a-kind design, put together your rental order, craft a detailed timeline, and attend to all the in-between wedding details. On the day of your wedding, you won't have to think about a thing. Walk down the aisle with a smile, while we handle everything behind the scenes and attend to you and your family's needs.
Unlimited planning sessions via phone, email, or in-person meetings
Wedding budget creation and maintenance
Assistance with arranging hotel room blocks
Arrange site visits, meetings, and appointments as needed during the planning process
Contract with appropriate venues for the ceremony, reception, and any other wedding weekend activities
Curated vendor recommendations you can trust, based on our industry experience
Secure contracts for all wedding vendors and manage vendor communications
Assist in selection and ordering of all printed materials including save the dates, invitations, escort cards, place cards, programs, etc.
Assist in ordering welcome bags, wedding favors for guests, and gifts for attendants and family
Attend menu tastings with client and direct menu design
Create detailed layouts
Seating chart + meal preference assistance/organization
Manage and cross-check all rental orders
Fully design and execute the overall wedding vision
Create and maintain a detailed timeline of the entire wedding weekend
Create a ceremony processional and ceremony seating chart
Direct the proceedings of the ceremony rehearsal and ceremony
Day of styling (i.e. invitation, shoes, jewelry, etc.)
Coordinate and manage the wedding timeline including liaison with all vendors and manage the setup and break down of the venue on the wedding day
Attend to bride and groom, family, and guest needs
Direct the cleanup and breakdown of the reception site ensuring all vendors return the venue to the proper condition
Collect gifts, cards, and personal items at the end of the night for the bride and groom
More Wedding Planning Solutions